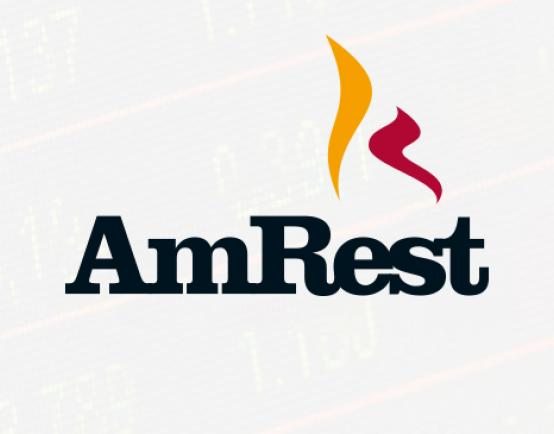 10-11-2021
AmRest on track for positive growth with sales at all-time high in Q3 2021
AmRest Holdings, a leading European multi-brand restaurant operator with a portfolio of first-class leading brands across 25 countries, continued a positive growth trend by achieving an all-time high consolidated sales in the third quarter of 2021 amounted to 533.6 million EUR, an increase of 20.9% year-on-year. Compared to revenues of 504.8 million EUR achieved in the same period of 2019, before the outbreak of the pandemic, AmRest has managed to exceed this figure by 5.7%. The excellent evolution registered is accompanied by a greater number of operating restaurants and the reopening of dine in, as a consequence of the easing of restrictions in most of the countries the Group operates. The share of open stores increased to practically all of them reaching 99% at the end of September 2021.
The Group's EBITDA reached 107.5 million EUR during Q3 2021, which was 35% higher than in the same period of 2020. Sales leverage, together with the continuous advances in digitalization and efficiency actions have allowed the EBITDA margin for the quarter to stand at 20.1%. Finally, the profit attributed to shareholders amounted to 26.6 million EUR.
The Company's net financial debt stands at EUR 490.8 million and cash amounts to EUR 172.6 million at the end of the third quarter, accelerating the deleverage speed, net debt reduced by 17% during the last year.
According to Eduardo Zamarripa, Chief Financial Officer for AmRest Holdings SE, " In Q3 2021 AmRest has continued its recovery trends across major regions, exceeding pre-Covid levels by almost 6%. Moreover, despite many challenges in the gastronomy sector, the Company was able to open 91 new stores year-to-date. The figures we have achieved corroborate the success of AmRest business model based on continuous innovation and, above all, on service excellence. We will continue to focus on developing our business by further balancing equity restaurants with a growing franchise network".
All major regions where AmRest operates have continued with the upward trend. Central and Eastern Europe stand out for posting the biggest improvement, with sales that reached 252.3 million EUR in Q3 2021, 27.1% higher YoY. As for the Western Europe division, the revenues in Q3 2021 amounted to 192.9 million EUR, which was 15.3% higher compared to Q3 2020. The Russian segment generated revenues of 50.9 million EUR in Q3 2021, up 19.1% compared to the corresponding period in 2020; while in China sales reached to 27.3 million EUR in Q3 2021, a 10.3% increase compared to Q3 2020.
AmRest on track for positive growth with sales at all-time high in Q3 2021
DOCX file 20.97 kB