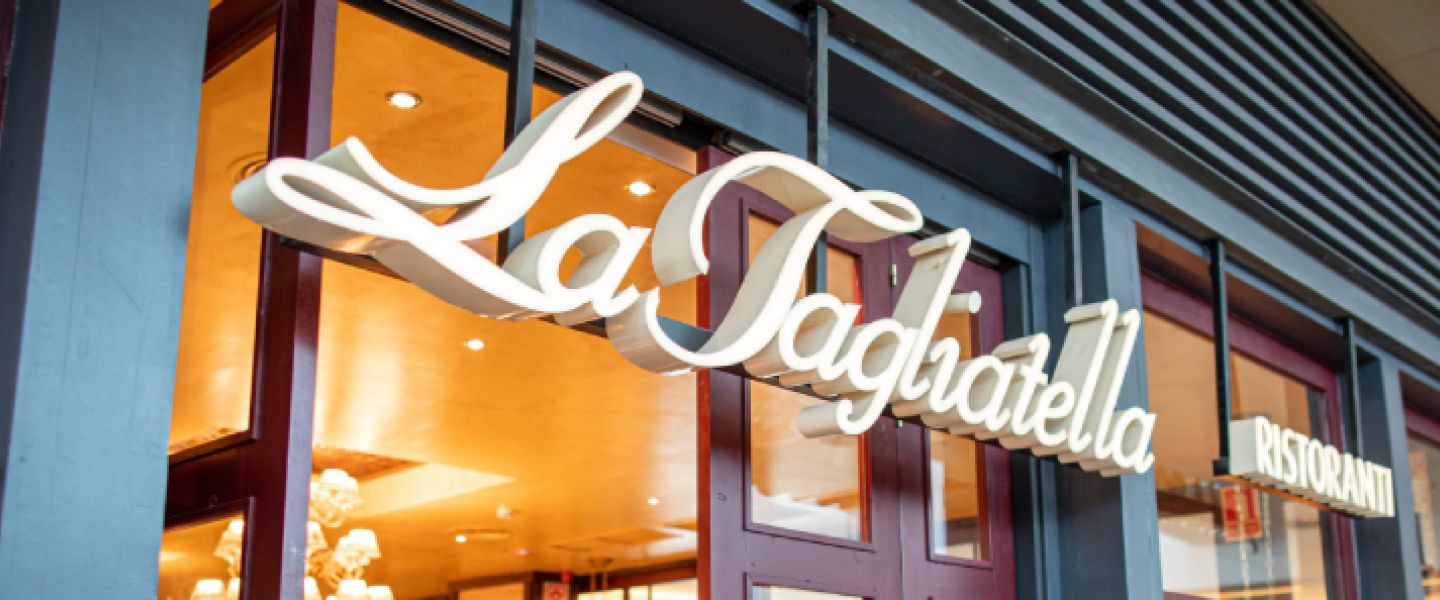 24-11-2021
Portugal is a very perspective market
How has La Tagliatella fared during the pandemic?
JA: Following the impact of pandemic on the industry, one of our most important short-term objectives was to adapt our business to the new reality of the sector by focusing on meeting the demands and expectations of our customers. Digital channel was one of the solutions which allowed us to continue with reliable service to our Guests.   We implemented safe and convenient Take Away and Delivery options in our locations. Seeing a great interest in this form of ordering, we want to increase availability of our services, by cooperating with most popular food platforms in Portugal. It is also important to point out that La Tagliatella is not only about good food, but also about exceptional service and experience so once it was possible, we re-opened our dine-in option fully prepared with all safety measures to serve our Guests.
What has been the success behind that growth?
JA: Thanks to the recent easing of some mobility restrictions we noted a moderate but encouraging up-turn in dine-in activity, which is a very positive sign. We also observe growing consumer confidence in our brand what gives us a positive outlook for the future. We continue to operate through various sales channels therefore we are even more accessible for our guests, and we can easily respond to different consumer occasions.
What specifically makes La Tagliatella so successful?
JA: It is a combination of factors, constant delivery of top service to our customers combined with uniquely sourced genuine products from Italy and cooked to perfection, and beautifully laid out restaurants to make you feel at home.
How does AmRest support its La Tagliatella franchisees?
JA: We aim to build the best package out there for our franchisees, allowing them to focus on their operations. We have all the systems in place and when we partner up with a potential franchisee, we know what is important to be successful. People are the key to excellence. When we have the right people in place, both as franchisors and franchisees, the business has a very high chance to work.We have significant experience of working with franchisees, so we are able to provide strong support for our partners, wherever they are. AmRest has almost 500 franchised outlets across the globe.
Given La Tagliatella growth, is this the right time to be investing in La Tagliatella?
JA: Absolutely, AmRest, the brand owner, has vast experience in working with franchisees.  Only as La Tagliatella we cooperate with over 70 partners, who represent both – smaller and bigger businesses. In every case we always aim to provide the best package out there for our partners, allowing them to focus on their operations. We have all the systems in place, we create high-level product offer, we strengthen the brand through innovative marketing solutions, and ensure the support of experienced and dedicated people.
What about the commercial property opportunities?
JA: Now is an excellent time to invest. The economic effects of Covid-19 mean that there will be consolidation in the market. Consolidation means new opportunities. For the first time for years, rent has gone down for commercial properties, meaning that you can get a prime location for a good price. The situation was very different a few years ago.
How do you foresee La Tagliatella growth in Portugal?
JA: Our priority is to grow in a profitable and sustainable way. We are always open to new opportunities, but each of the opening occasion we evaluate with due diligence based on a case-by-case basis. Obviously, we pretend to expand at national level and Porto is one of our immediate priorities, but we also want to include other regions like the Algarve, and further north Braga, Guimarães, Coimbra, etc
What would you say to those who are considering becoming a La Tagliatella franchisee?
JA: There is no lack of opportunity. For those who are already in the industry, we provide a flexible, transferable, and successful model that sets franchisees up for expansion beyond a single unit. More broadly, being a La Tagliatella franchisee gives people the opportunity to be their own boss and define their own destiny. As the business landscape reconfigures itself, now is a good time to make the move.